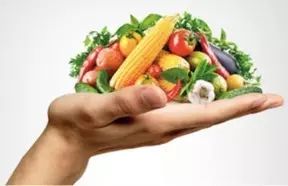 ---
AmCham Shanghai welcomes you to the second session of the NGO Brown Bag Series: China's Food Bank Network - Feeding China's Hungry on Friday, July 8 from 12:00-13:00 at the AmCham Shanghai Conference Center. This session will feature the China Food Bank Network, a program that provides surplus food to poor people, helps reduce food waste, and works to alleviate poverty in Chinese communities. Join us to learn how you can be a part of this effective network and what we can do together to deliver food to more people in need.
Since 2014, Shanghai Oasis Ecological Conservation and Communication Center has been an authorized member of the Global Food Bank Network (GFN) and has carried out the program in China. Over the past two years, 728 volunteers have participated in 60,000 food distribution activities, 80 tons food was saved, and nearly 10,000 poor families have benefited from this program.
Agenda:
12:00-12:15 Registration and Networking
12:15-12:35 Speakers' presentations
12:35-12:40 Volunteer presentation
12:40-12:50 Q&A
12:50-13:00 Networking
Shanghai Oasis Ecological Conservation and Communication Center was established in November 2004 by ecological specialists and environmental advocates. Its mission is to encourage the conservation of the natural environment surrounding urban areas and promote eco-friendly lifestyles through education and community engagement.
AmCham Shanghai's NGO Brown Bag Session is a quarterly event that provides a platform for NGOs to share their insight on certain social issues and introduce available opportunities for public participation and corporate partnerships.
Please note that this session is free of charge and no food will be served. Attendees are welcomed to bring your own lunch and join in the discussion. For more information, please contact Lori Chen at lori.chen@amcham-shanghai.org.
【Follow Us 关注我们】
(Scan or long-press the QR code below or search "上海美国商会" in Official Accounts 扫描或长按二维码,或搜索公众号"上海美国商会")