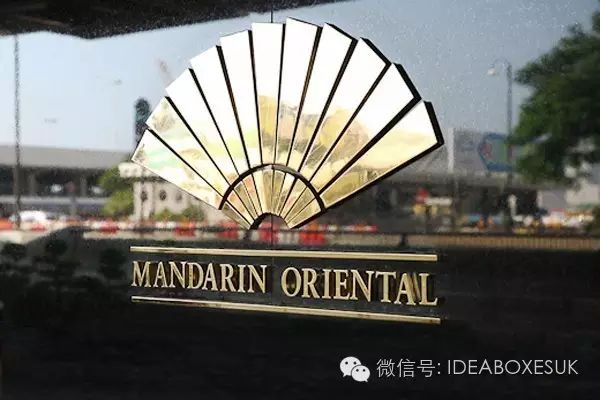 ---
公司:Mandarin Oriental Hotel
职位:Night Concierge Assistant
申请方式:阅读原文,点击链接申请。(如果链接打不开,请联系小编哟)
Mandarin Oriental Hotel Group is the award-winning owner and operator of some of the world's most prestigious hotels, resorts and residences. Mandarin Oriental now operates, or has under development, 45 hotels representing over 11,000 rooms in 28 countries, with 19 hotels in Asia, 13 in The Americas and 13 in Europe and North Africa. In addition, the Group operates, or has under development, 14 Residences at Mandarin Oriental, connected to the Group's properties.
Mandarin Oriental Hotel Group has branded and is managing the 85 luxurious Residences that are being developed on the site adjacent to the Group's award-winning hotel in Knightsbridge. The development, which is known as One Hyde Park, compromises some of the world's most exclusive Private Apartments and a selection of leisure facilities.
One Hyde Park has introduced the internationally renowned service and facilities of the neighbouring Mandarin Oriental Hyde Park, London and allows owners to immerse themselves in the personally tailored care of its staff.
Our Mission remains to completely delight and satisfy our residents and their guests. We are committed to making a difference every day; continually getting better to keep us the best.
One Hyde Park is a lively and fun company where committed and engaged colleagues thrive to work at their full potential. Work hard and play hard is what drives our continuous success and encourages each and every team member to bring solutions and make a difference.
We are currently looking for an enthusiastic individual for the Night Concierge Assistant position. If you have the right attitude, passion and believe in a successful career, take the opportunity to apply here now.
- Welcome residents - first point of contact
- Assist residents with luggage, load luggage onto cars for delivery, provide luggage tags to residents and their guests requesting luggage storage
- Assist and greet residents and visitors with car doors on arrival
- Escort guests of residents to either the residential Concierge desk or the apartments
- Driving within the Residential premises - Parking residents and guests cars
- Cover the Night Manager when necessary including handling the cash flow, internal and external email and telephone correspondence, making arrangements for residents such as restaurant reservations etc.
- Similar position in luxury hotel or residences is preferable
- Must have clean UK driving licence and have at least 1 year driving experience
- Experience with driving high performance cars will be an advantage
- Excellent communication skills in all aspects, good organisational and administrative skills
- Preferably good knowledge of the restaurants, bars, nightclubs, theatre shows and attractions in London
- To be passionate about delivering the very best service for your residents
- Approachable, helpful and self-motivated
- Willing to work a flexible schedule and bank holidays
- Additional languages would be beneficial
- Please note this is a full time permanent position
- Salary: 24,283 per annum
- We provide a comprehensive Benefits Package which includes Uniforms and Meals whilst on duty
- Complimentary Annual Hotel Guest Experience for employees
- Discounted Room Nights in all properties within the hotel group
- Discount at F&B Outlets
- Healthcare provisions
- Company Pension Scheme
- Colleague recognition and reward programmes
- Exciting range of learning and development programmes
- Regular colleague social and wellbeing events
- Opportunities for promotion and transfer across the group
In line with the requirements of the Asylum & Immigration Act 1996, all applicants must be eligible to live and work in the UK. Documented evidence of eligibility will be required from candidates as part of the recruitment process.
免责申明:本文观点并不代表IDEABOXES LIMITED立场。更多的工作相关细节,请与雇主直接联系会更有效率哟!谢谢大家一如既往的支持!
IDEABOXESUK是一家made in London的职业咨询猎头公司。致力于帮咱华人在英国找到自己的career path。在这里,周一至周日,我们会分享英国华人的工作资讯和英国职场的各种事儿
我们旨在创造三赢局面,相信我,您不会失望。也请不要走开,因为这个平台需要与您一起携手!我们的梦想是建立一个英国最大最正规的职业平台,让每一个在英华人都有职场归属感。
嘘!我知道我们现在力量还很微薄,也有很多不足,可是梦想还是要有的!说不定通过努力就能实现呢!您说呢?期待您的关注与指导!更多详情及信息可登录ideaboxesuk官方网站http://www.ideaboxes.co.uk获取。