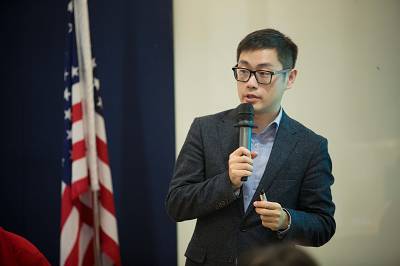 ---
AmCham Shanghai hosted a detailed briefing on the new Foreign NGO Law from William Lu, a PRC lawyer that specializes in NGO issues, and Leo Li, Shanghai Charity Explorer Director on May 20.

Both speakers have extensive experience and knowledge in helping local NGOs navigate the legal and political landscape in China. Copies of their presentations are available at these links:
William Lu PPT: http://www.amcham-shanghai.org/ftpuploadfiles/insight/William%20Lu%20PPT.pdf;
Leo Li PPT: http://www.amcham-shanghai.org/ftpuploadfiles/insight/Leo%20Li%20PPT.pdf.
The speakers said that although the new law provides a legal framework for Foreign NGOs to operate and develop a relationship with the local government, it imposes some restrictions and requirements that can be a challenge. They noted the prominent role played by the Public Security Bureau (PSB) in the law and advised companies and NGOs to develop closer relations with the PSB. They also noted that the law prohibits foreign NGOs from setting up private companies or WFOEs to circumvent the law. Foreign NGOs can establish representative offices or work through their local partners to continue their operations. According to the speakers, the government is very focused on the funding and activities of NGOs. If a majority of the funding comes from overseas and the activities touch on sensitive issue, the NGO would likely receive a lot more attention and might not be approved by the government.
During the Q&A period, the speakers discussed the impact of the law on alumni associations, NGOs that currently are registered as private companies, and expat founded NGOs that have no foreign affiliation. The speakers urged audience members to work closely with the government and partner organizations to comply with the new regulations. They added that many parts of the law are still unclear and it is important to engage with the government to get more clarification for specific cases. They also expect that the government will develop new regulations or guidelines that will provide more clarity.
【Follow Us 关注我们】

(Scan or long-press the QR code below or search "上海美国商会" in Official Accounts 扫描或长按二维码,或搜索公众号"上海美国商会")